The rapid development of new energy vehicles and the construction of charging piles are also accelerating. The National Energy Administration introduced on February 9th that in 2017 China will strive to add 800,000 new charging piles, including 700,000 special piles and 100,000 public piles. Public charging networks in cities such as Beijing, Shanghai, Guangzhou, and Shenzhen have taken shape.
According to statistics, in 2016, 100,000 new public charging piles were added nationwide, and about 150,000 have been built. Resident-specific charging piles have grown at the same time, and the installation ratio of "cars with trucks" has reached 80%. The intercity intercity fast charging station has served 14,000 kilometers of expressways, with an average distance of 48.6 kilometers.
From the perspective of key cities, the average service radius of electric vehicles in Beijing and Shanghai has been shortened to 5 kilometers; the public charging network in cities such as Shenzhen and Guangzhou is also rapidly spreading, and the goal of the "five-kilometer" era is accelerated.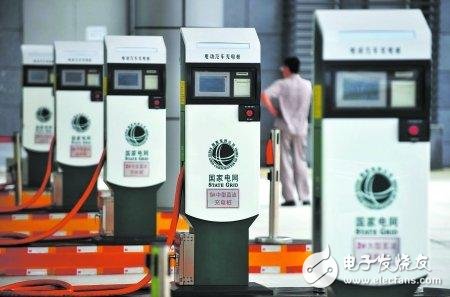 In addition, charging service stations for special vehicles such as civil aviation, public transportation, sanitation, and rental are under development. The innovation of business model is expanding in this field. For example, Taiyuan City uses crowdfunding to build piles and quickly build more than 8,000 electric taxi service networks.
However, although the development of the charging pile industry is relatively fast, it is still in its infancy, facing problems such as slow progress in the construction of charging facilities in residential areas, heavy construction of public charging facilities, and potential safety hazards in the development of the industry.
According to reports, in 2017, it will focus on solving the problems of information and payment links between the current charging operations enterprises, speeding up the implementation of the new national standard for charging interfaces, and achieving the unification of charging interfaces.
With the promotion of electric vehicles, its role in energy consumption structure adjustment and urban environment improvement has been reflected. In 2016, new energy vehicles charged more than 1.2 billion kWh and replaced fuel by about 400,000 tons.
GALOCE weight indicators are available in a variety of materials ranging from aluminum to 304 stainless steel enclosures and come with a variety of display options ranging from LCD, LED to large displays and wireless options. output RS232/RS485, can conntact the computer. Optional wall mount kit, stainless steel bracket.
Weight Indicator,Digital Load Cell Indicator,Indicator Load Cell, load cell display
Xi'an Gavin Electronic Technology Co., Ltd , https://www.galoce-meas.com